Rotterdam, The Netherlands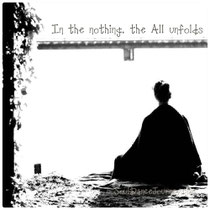 'The most important thing I do during the day is doing absolutely NOTHING' my yogateacher said a few years ago.
Here I am in Urbanlife longing for doing nothing. My body is showing her difficulty and pain. It took a lot of consciousness to stay in my own and new flow this last weeks. Being in The Netherlands, is being surrounded by old habits, triangles, matrixs, ready to take me over at any moment. And yes, that is what happened. It hit me, it dropped me and I fell. 
There is this thin line that I drop into my old habits. I notice when it happens, the new me cannot keep up with this pace. It is too devastating for my body and my head feels extremely tired. I feel drained very quickly...and out of my flow. Nowadays my body is reminding me enormously when I am out of my flow, I feel my heartbeat accelerating and my stress level increasing within an instant moment. My field collapses and I am back to the old me. I feel more chaotic and uncentered (my personality was showing herself with her grumpiness and judgemental behavior)
And now? I feel the longing to slow down again and get back to my new slow flow. 
Therefor I need to do nothing. Every single day, non-doing, doing none, nothing, nada, niente.
And in the nothing, the All unfolds!